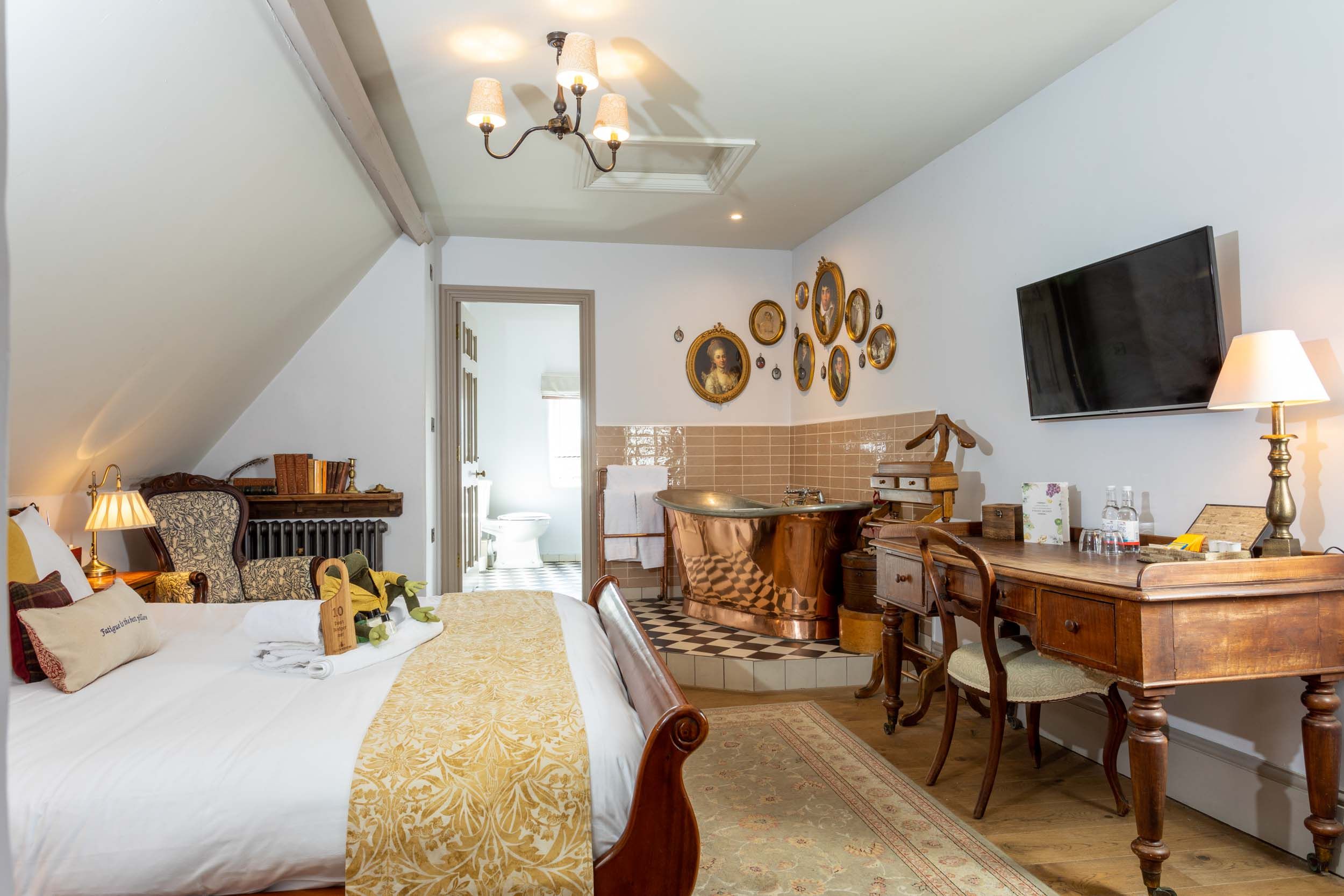 OUR VENUE
A Gorgeous Pub with Rooms in Wimborne, Dorset
Discover the charm of the Dorset countryside from our cosy home away from home. Our rooms are tucked right in the centre of Wimborne Minster, making it an ideal base to explore the market town as well as the many sights in the local area – from Lulworth Cove to Stonehenge.
With 10 hotel rooms, each uniquely charming, we're perfect for quick getaways, business trips, and longer staycations. When looking for B&B near Wimborne, we're a wonderful place to stay – get a great night's sleep at ours and get a scrumptious breakfast just around the corner at our sister pub, The Olive Branch.
The 1777 in Wimborne is the perfect hotel for families, with a nearby sister venue, The Olive Branch with a safe and comfortable environment.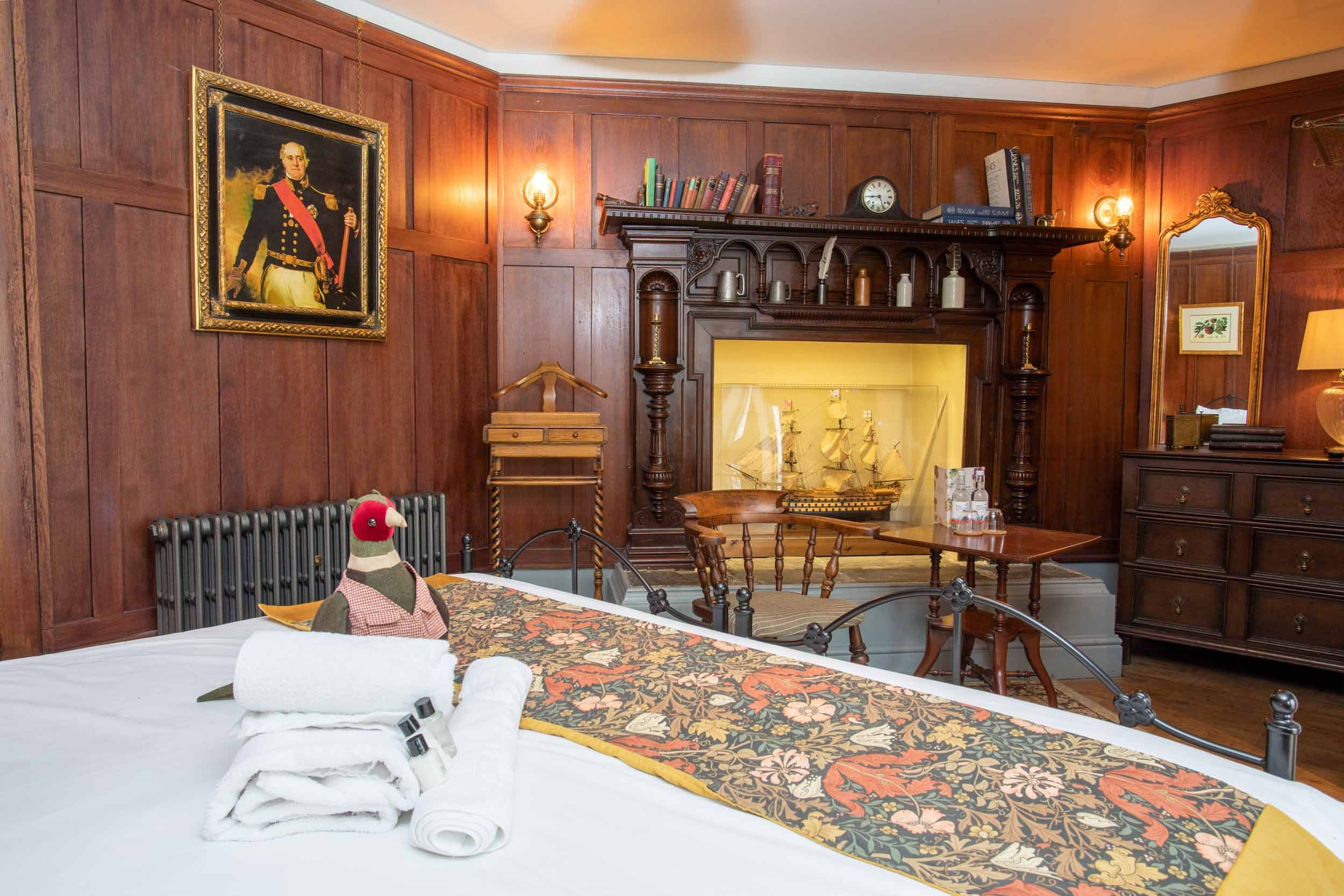 DOG FRIENDLY HOTEL & ROOMS
Dogs love an adventure, so let them be a part of your next break away at our dog friendly hotel in Wimborne. Our team will be on hand if you need a bowl of water, a treat, or even a scratch behind the ear (for the dog, not you) – it's all part of the service. If you're bringing a dog – please call us on 01202 887388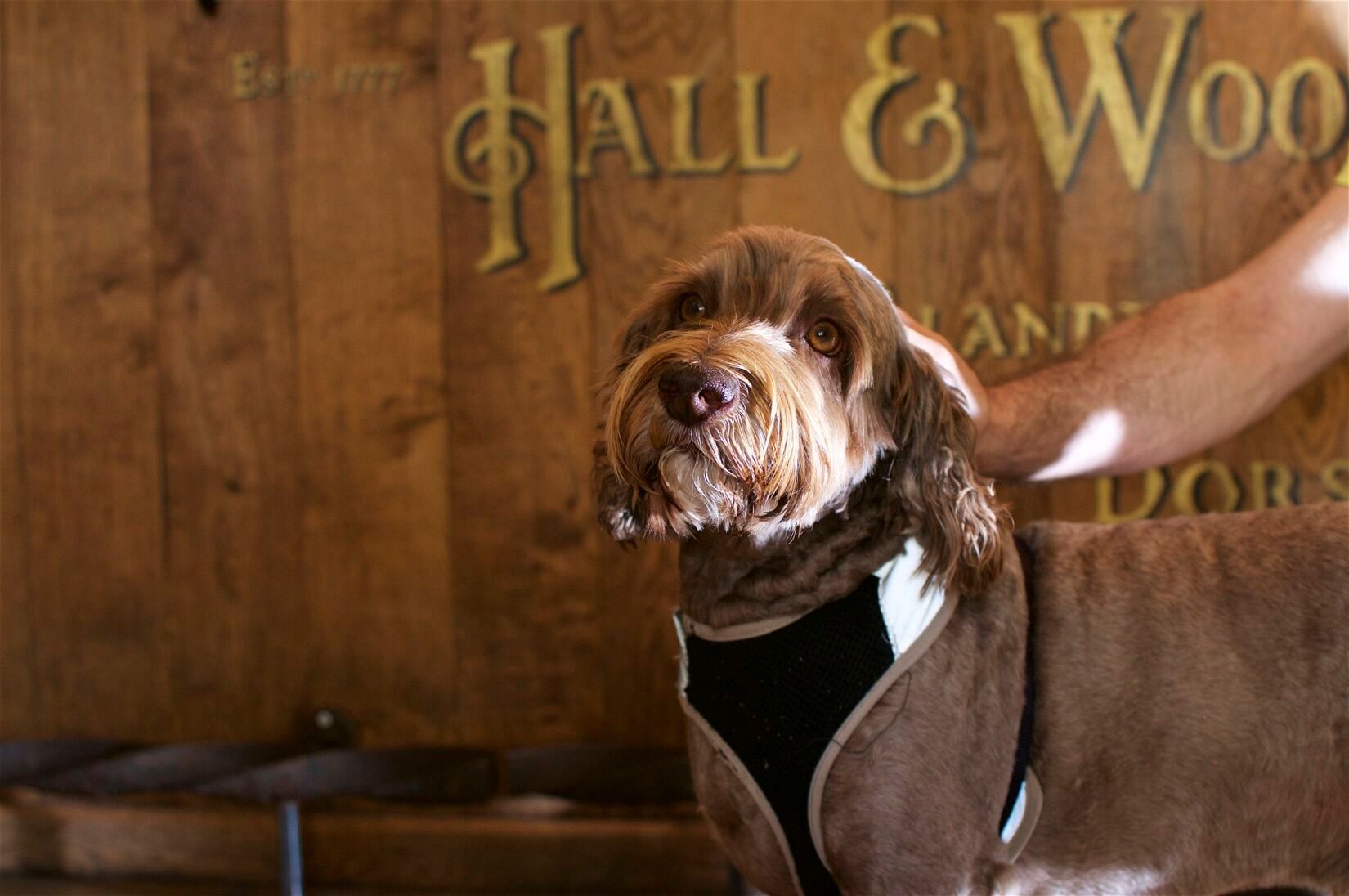 A really wonderful place with welcoming staff. We had dog friendly room 4 which is the old stables so direct access from small car park. Great location and room very nice. The Olive Branch close by was also a great breakfast.
Ken
A lovely two night stay in dog friendly room 2 on the ground floor. Massive comfortable bed, super warm radiator and lots of hot water! The breakfast at The Olive Branch was excellent. All in all very good value and thoroughly recommend.
Lisa
Full of old rustic charm, lovely big comfortable bed, huge shower, with loads of levers and handles! Loved it! High ceiling, coffee making facility, beautiful old pictures on the wall… Loved it, would stay again when next in the area.
Phillip
We stayed here for two nights in awesome room number 7 for my birthday. It has a fabulous copper bath in the room and a large four poster. I loved all the detail in the room and it although a very large room it felt really cozy. We also enjoyed dinner and breakfast at the Olive branch too.
Alex